Company Intro
Hunan Future Creative Technology Co., Ltd. is the world's leading supplier of LED costumes and accessories, integrating creativity and intelligent development.
We have more than 20 years of experience in this field.We provide Competitive, safety, stability and reliable product solutions and services for our customers in the field of performing and lighting, Continue to create value and opportunities for our customers.
Our unique products include: synchronous controller for costumes, high-power (DC5V 5-10A) battery for costumes, control software system for costumes, etc.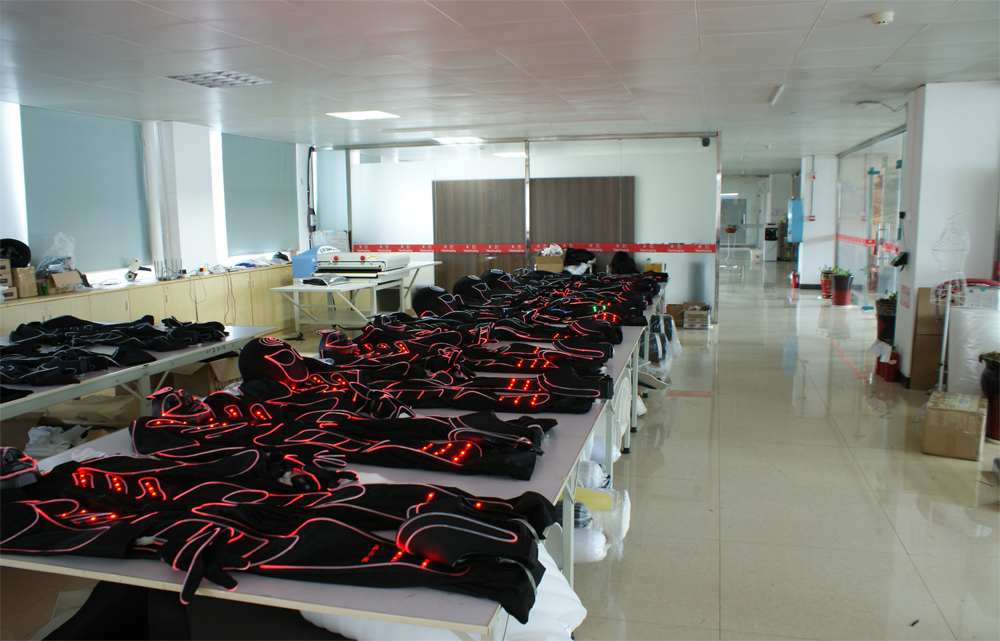 Our Advantages
Hunan Future Creative Technology Co., Ltd. is the world's first enterprise to develop DIY accessories for LED costumes.
.The control software for LED costumes we developed has simple and understandable operation and unique creativity. It is very precise to control the synchronization rate. You can edit hundreds of different types of LED costumes at the same time, and you can also import music and clothing to edit in simulation mode at the same time. The effect of the program is very clear.
Supports three types of controllers at the same time:
①Ordinary SD card controller
② 433 wireless synchronization controller
③2.4G wireless real-time controller.
.The software supports online real-time control, and can also copy and edit programs for offline control.
.Our mobile power supply (battery) for clothing is not only small in size, but also has a large currents. The peak current reaches 8A, which is equivalent to the sum of the currents of 4 mobile power supplies in the market.
.Our own special LED strip for LED costumes has the advantages of tensile resistance and folding resistance. It is very soft and at the same time improves the comfort of wearing.
.The communication distance of our controller reaches 2000 meters, and the anti-interference ability is strong. The transmitter can control countless receivers, which can be used online or offline.
 Company History
Hunan Future Creative Technology Co., Ltd(Former name was Changsha Tianchuang Stage Costumes Co.,Ltd.). Our company has been engaged in the field of luminous stage costume for more than 20 years. Based on our passion for    this field, a positive attitude and the spirit of excellence, after years of hard work, we have independently developed a special controller for LED clothing, a mobile power supply for LED clothing, a LED strip for LED clothing, and a special programming control software for clothing Representative products in the field. And has obtained a number of national patent certificates.